Through the UltraVideo server, customers can access video and remotely control outputs at their premises.

Live Video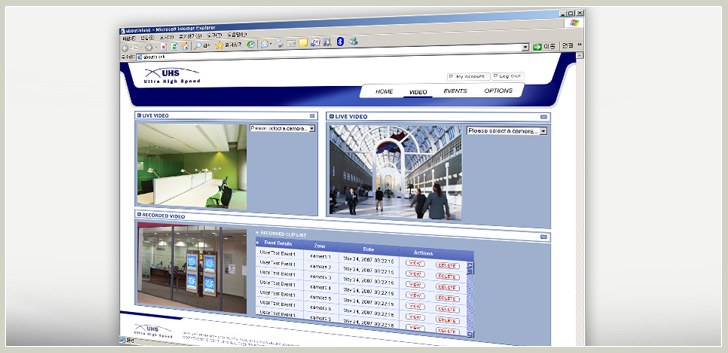 View live video from up to 8 cameras connected to the UltraConnect at the customer premises:
- immediately check premises after security events
- visually check premises security more frequently and more cost effectively than physical guards
- visually verify before remotely allowing access to premises for deliveries

Event Triggered Video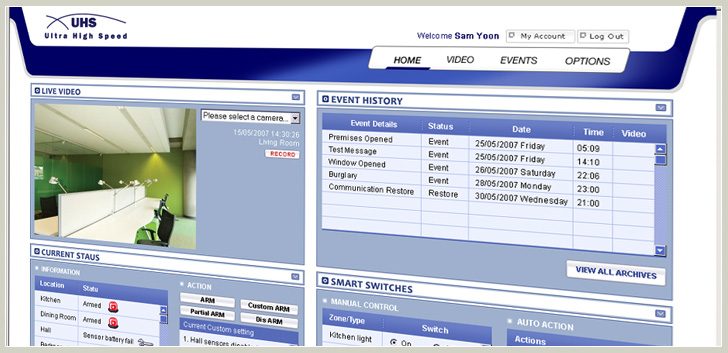 View video clips recorded around any security event.
- video verification to reduce false alarms
- rapidly assess situation for appropriate response

Remote Control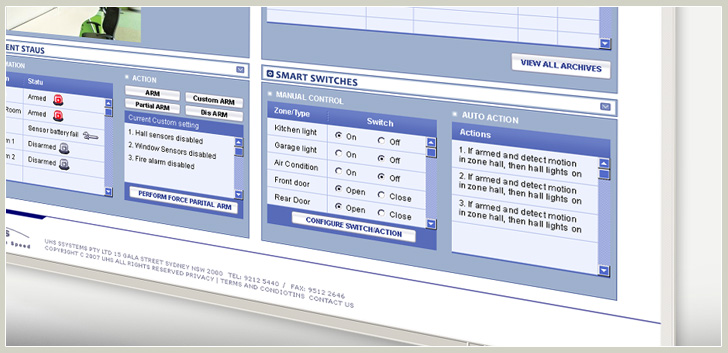 Remotely control outputs on the UltraConnect:
- open gates or doors
- remotely arm or disarm security system
- turn on lights

Check Events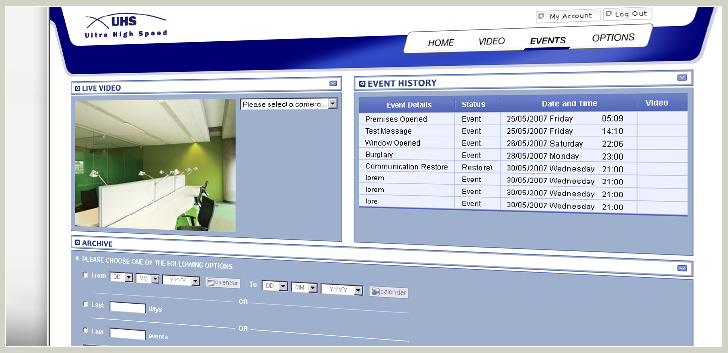 Customers can see their own event history securely and conveniently.